Maryland Motorcycle Accident Lawyers
Get More Compensation From Your Motorcycle Accident Injuries
Law offices in Glen Burnie. Serving clients' personal injury needs across the state of Maryland.
Helping Victims of Motorcycle Accidents Get The Best Possible Amount of Compensation for the Injuries They Received
Motorcycle crashes typically result in serious injuries because of the lack of protection riders are given. With serious injuries there comes a whole list of damages that insurance companies are talented at avoiding. This list involves more than just medical hospital bills. It can involve physical therapy bills, missed income, a possible lost job due to a lost capacity to perform tasks, and other items like in-home care, and the expenses that come with that. Our law firm has the skills needed to be able to prove that to a court. This is how we help victims get the compensation they deserve.
Navigating a motorcycle accident injury doesn't have to be overwhelming
We understand how scary it can be when the negligence or recklessness of another person causes your injury. This is why we take the time to listen to and answer all of your questions. 
Be Informed
You need to understand your motorcycle accident case. We make sure you have what you need to make the best possible decisions.
Take Control
Empowered with the right information related to your motorcycle accident case. With the right information, you can take control of your situation.
Secure Your Future
We help make sure you and your family get what you need. Secure your future and move on from a trying time of life.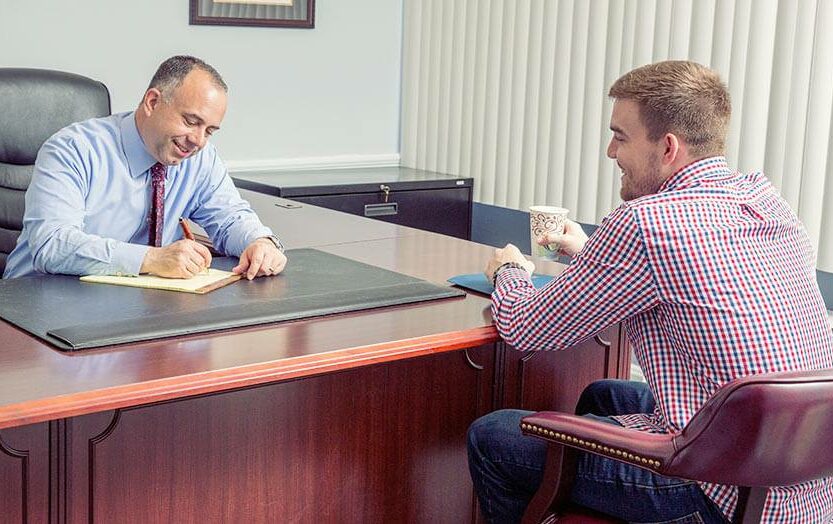 We understand how difficult this can be for you and your family
This is why we take the time to listen and answer all of your questions. We also guide you to the best possible outcome for your case.
Taking control starts with getting the compensation you deserve
To get the compensation you deserve, you need an experienced motorcycle accident attorney in Maryland. Here's how to get started:
1. Schedule a Call
Speak with a member of our experienced personal injury team. We'll take the time to listen and understand your situation.
2. Develop a Plan
We create a customized legal strategy that meets your specific needs and helps you. get the outcome you deserve.
3. Get Results
You can relax as we execute your customized plan and help you achieve the best possible results for your personal injury matter.
You need the right motorcycle accident attorney in Maryland.
Right now is probably one of the most difficult times you've ever faced. At Jimeno & Gray, our lawyers understand what you're going through after a serious motorcycle accident.
Not only are you dealing with the pain and suffering from your injuries, but you're probably facing big medical bills that you can't pay because you can't work. You're likely worried about how you are going to pay for even your daily needs and keep a roof over your head. To make matters even worse, your beloved bike is a wreck. Now you have to deal with insurance companies, too.
If someone else's carelessness is the reason for all your misery, you may be entitled to compensation to help you put your life back together. That's where Jimeno & Gray can help.
We have the resources necessary to fully investigate the accident to determine what really happened and who should be held responsible. We can help you find the medical specialists you need to provide treatments that will help you get better. We can work with the insurance company to get your motorcycle fixed or replaced.
Above all, we are ready to take on the insurance company to fight for the maximum compensation you deserve for your injuries, your lost wages, your pain and suffering, and other losses you have suffered because of the crash.
We're a small law firm. We treat our clients with sincere respect and give a true serious focus to their case. Making them know that we care, and they're just not another number to us. If you need help please call now.
How Our Lawyers Help Victims of Motorcycle Accidents
Our team can help you sort out all of the legal issues associated with the losses you have suffered.
If We Don't Get You Money, We Don't Get Paid
You might be concerned that you can't afford a lawyer. At Jimeno & Gray, we handle personal injury cases on a contingency fee basis. What does that mean? It means that you pay us nothing up front. In fact, you don't owe us anything for legal fees unless and until we recover compensation for you. We get paid when you do.
It costs you nothing to discuss your situation with the attorneys at Jimeno & Gray. Let us review the facts of your case and discuss what options you have.
Handling Serious Injuries in Motorcycle Accidents
When a massive car or truck hits someone on a motorcycle, the biker almost always fares worse. In fact, motorcycle accidents produce some of the worst injuries of any type of crash.
If you were in a motorcycle accident in Maryland, you may have suffered serious injuries such as:
Traumatic Brain Injuries (TBI), including concussions
Spinal cord injuries that result in paralysis (paraplegia or quadriplegia)
Broken Bones
Back and neck injuries
Knee, foot, and ankle injuries
Deep cuts or bruises, which are sometimes called "Road Rash."
These are just a few examples of the many types of injuries that motorcyclists suffer when a crash happens in Maryland. Sadly, some motorcyclists don't survive their injuries. If you lost a close relative in a motorcycle accident, you may be able to bring a wrongful death claim to seek justice on behalf of your family member.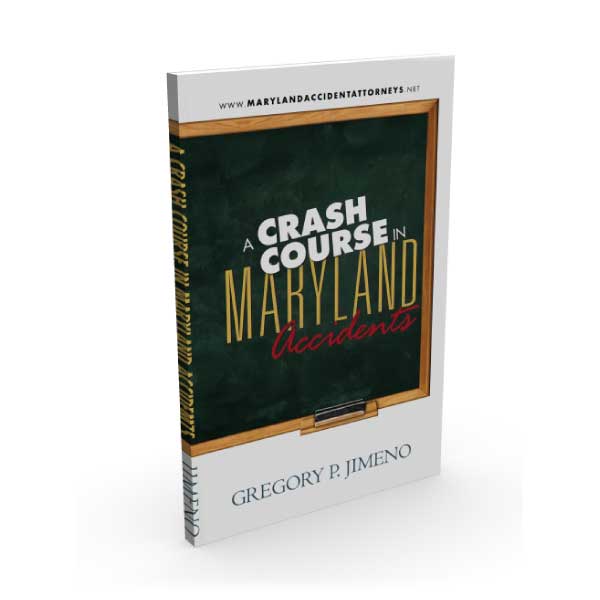 Download our Free Guide: Crash Course in Maryland Accidents
What Causes Motorcycle Accidents?
Although drivers know that they are supposed to "share the road" with bikers, many don't make the effort to avoid crashes with motorcyclists. Driver inattention or failure to keep a proper lookout is the root cause of many motorcycle accidents.
Some common examples of situations where another driver is responsible for causing a motorcycle accident include:
Pulling out in front of an oncoming motorcycle that the driver "didn't see"
Making a left-hand turn into the path of an oncoming motorcycle
Not leaving a motorcyclist enough room when trying to pass
Tailgating
Factors that are common causes of car accidents frequently play a role in motorcycle crashes. These include, for example:
Distracted driving
Drunk driving
Driver fatigue
Road rage and aggressive driving
Speeding
Failure to yield the right-of-way
You can count on the attorneys at Jimeno & Gray to dig into the details of your accident to determine what happened and who was at fault.
We Are Proud to Serve Injured Bikers in Maryland
Our team is proud of their deep Maryland roots and they are committed to helping injured Marylanders get the money they deserve for losses caused by other drivers in motorcycle accidents.
We are equipped to help injured motorcyclists anywhere in Maryland.
It costs you nothing to find out how our dedicated personal injury lawyers can help you get your life back on track after a serious motorcycle accident. We are ready to talk about your case whenever you are. Simply call us or fill out our online form now for a free consultation that comes with no strings attached.
We can help you recover full compensation for claims including:
Wrongful death
Drunk driver accident
Traumatic brain injury
Amputation
Road rash, disfigurement
As former prosecutors, we understand what justice really is.
To schedule a free consultation to discuss the merits of your motorcycle accident case, call us today at (410) 590-9401. Accidents happen. Demand justice.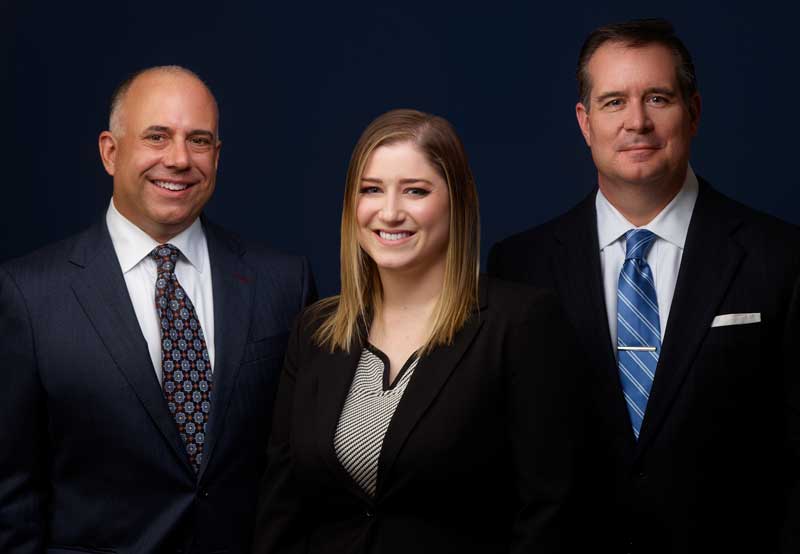 When you hire Jimeno & Gray, you can rest assured
We're always on our "A" Game
We're always accessible to you
We'll keep you in the loop on your case
We ensure every member of our team has the knowledge and experience you need