Maryland Truck Accident Lawyers
Get More Compensation From Your Truck Accident Injuries
Law offices in Glen Burnie. Serving clients' personal injury needs across the state of Maryland.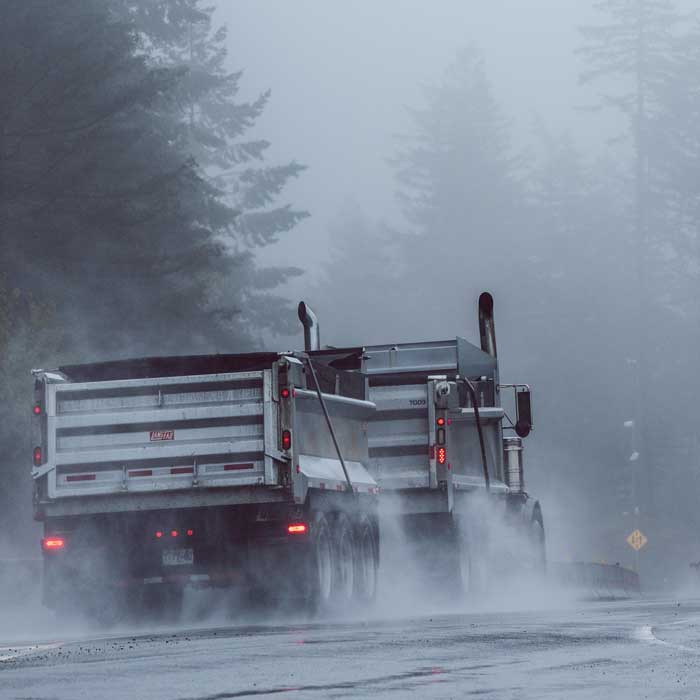 Being seriously injured in a truck accident can impact every aspect of your life.
Accidents involving large commercial trucks — tractor-trailers, semis, tankers, dump trucks, etc. — are typically more destructive and cause more serious injuries than crashes between two passenger cars. Claims for compensation after catastrophic truck accidents are also more complex, as the companies involved may point fingers to protect their profits.
Navigating a truck accident injury doesn't have to be overwhelming
We understand how scary it can be when the negligence or recklessness of another person causes your injury. This is why we take the time to listen to and answer all of your questions. 
Be Informed
You need to understand your truck accident case. We make sure you have what you need to make the best possible decisions.
Take Control
Empowered with the right information related to your truck accident case. With the right information, you can take control of your situation.
Secure Your Future
We help make sure you and your family get what you need. Secure your future and move on from a trying time of life.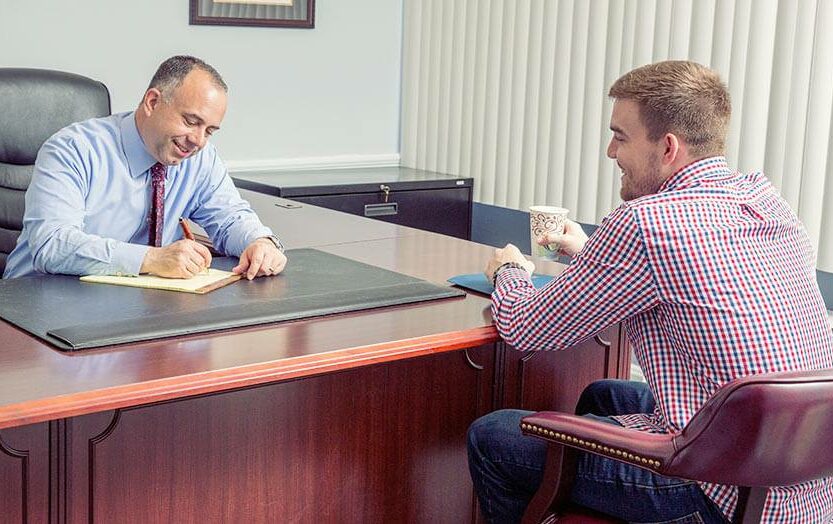 We understand how difficult this can be for you and your family
This is why we take the time to listen and answer all of your questions. We also guide you to the best possible outcome for your case.
Taking control starts with getting the compensation you deserve
To get the compensation you deserve, you need an experienced truck accident attorney in Maryland. Here's how to get started:
1. Schedule a Call
Speak with a member of our experienced personal injury team. We'll take the time to listen and understand your situation.
2. Develop a Plan
We create a customized legal strategy that meets your specific needs and helps you. get the outcome you deserve.
3. Get Results
You can relax as we execute your customized plan and help you achieve the best possible results for your personal injury matter.
You need the right truck accident attorney in Maryland.
The experienced and skilled Maryland truck accident lawyers of Jimeno & Gray, P.A., have helped countless crash victims secure the full and fair compensation they need to move forward with their lives. We stand by our clients throughout the claims process and fight aggressively for the payments they deserve. You can count on our dedicated legal team to:
Thoroughly investigate your truck accident and work quickly to preserve evidence
Identify every company that may be held responsible for your accident and liable for your losses
Document all of your accident-related losses and establish the full amount of compensation you deserve to receive
Deal with the trucking company, insurance companies, and other parties on your behalf, including filing all claims
Negotiate aggressively with every responsible party in pursuit of a full settlement
Take your case all the way to a courtroom verdict if the at-fault party refuses to offer a proper settlement
Don't fight the trucking corporations, or their insurance companies, on your own. If you have suffered a serious injury in a crash that was not your fault, you need to talk to our Maryland truck accident lawyers now about your rights.
Why Truck Accident Claims Are More Complex Than Car Accident Claims
Commercial truck accidents usually are more destructive than car accidents and have more parties connected to what happened. When large trucks collide with passenger cars, they often cause serious injuries in addition to the destruction of an expensive truck, leading to high-value claims. The money at stake prompts large trucking companies to move quickly after a serious crash to protect their financial interests.
One tactic trucking companies (or "motor carriers") pursue is to offer a quick settlement for far less than what crash victims deserve. Another is to shift blame for the accident to one of several parties involved in putting a large, cargo-loaded commercial truck on Maryland highways.
Our knowledgeable truck accident attorneys will launch an investigation into your crash to determine who should be held responsible. This could include one or more of the following:
The Truck Driver
In most truck accidents, the truck driver, or "trucker," is found to be responsible for some kind of negligence or recklessness, such as:
Fatigued driving, which is very common among long-distance truckers
Distracted driving, particularly the use of hand-held cellphones, which is illegal for all commercial drivers
Speeding, including driving too fast for conditions, such as inclement weather or heavy traffic
Impaired driving, which is more often drugged driving among truckers than drunk driving due to strict testing
Recklessness, including a variety of illegal or unsafe maneuvers in traffic
The Trucking Company
Motor carriers are responsible for the trucks they own and put on the road, as well as the drivers they put behind the wheel. Our investigation of a trucking firm's records may show violations of Federal Motor Carrier Safety Administration (FMCSA) regulations, such as skipping proper truck maintenance, employing unlicensed or untrained drivers, or pushing fatigued drivers to stay on the road in violation of driving-time Hours of Service (HOS) rules.
The Cargo Handlers
If cargo transported by large trucks is not correctly loaded and secured, a sudden cargo shift can change the vehicle's center of gravity and cause a crash. A cargo spill from a truck creates hazards for oncoming motorists. FMCSA rules define how cargo is to be loaded and secured, and regulations require the motor carrier and trucker to inspect a truck's cargo. In some cases, third-party service vendors or cargo owners load trucks and should be held responsible if their negligence caused a cargo shift or spill that led to an accident. 
Manufacturers
Sometimes the truck or one of its parts or systems has failed and caused an accident, and the failure is not related to problems in the motor carrier's maintenance program. This may lead to a product liability claim if the manufacturers and/or distributors of the failed component knew or should have known the failed system was faulty when they sold it. Most often, parts that fail on large commercial trucks are brakes, tires, couplings, steering systems, or lighting.
Local Government and/or Contractors:
If a roadway has not been maintained, or design or construction mistakes contribute to a truck accident, a government entity and/or contractors it hires may be liable. Local governments and/or contractors may also be held responsible for faulty highway work zones. Proper work zone design safely separates traffic from workers, machinery, equipment, etc., and adequately warns and allows space for traffic to slow down, including the extra distance large trucks require.
Any party responsible for negligence or recklessness that contributed to truck accident injuries, including violation of FMCSA regulations or other federal or state laws, can be held accountable. Our Maryland truck accident attorneys will thoroughly review your case to determine who is at fault.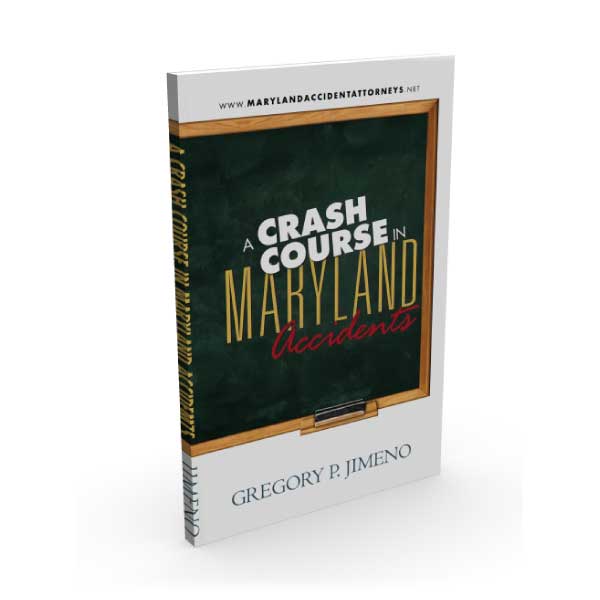 Download our Free Guide: Crash Course in Maryland Accidents
Compensation in a Maryland Truck Accident Claim
From the minute you retain Jimeno & Gray to represent you, we will handle every aspect of your accident case. We take over communications with the insurance companies and begin documenting the extent of your costs and losses from the crash.
Under Maryland law, a personal injury claim may seek economic damages, or compensation for quantifiable costs and losses, that include:
Medical expenses (past and future)
Lost wages (past and future, including any kind of pension loss)
Property damage, such as to your car
A truck accident lawsuit may also seek noneconomic damages for:
Pain
Suffering
Inconvenience
Physical impairment
Disfigurement
Loss of consortium
Other non-pecuniary (non-financial) injuries
Contact Our Maryland Truck Accident Attorneys Today
If you or a loved one has suffered a serious injury in a commercial truck accident, contact our Maryland personal injury attorneys for fast action today. We move quickly to preserve evidence and obtain a variety of records that the Federal Motor Carrier Safety Administration requires trucking companies and drivers to maintain.
Our Maryland truck accident attorneys will fight fiercely for the maximum compensation you need to recover after a serious injury. We also help families who have lost a loved one and need to pursue compensation through a wrongful death claim.
Schedule a free consultation with our law firm now to discuss your accident and injuries. Contact us online or call us at (410) 590-9401.
Don't leave your serious injury or death case to chance— Hire experienced truck accident attorneys
Our Team Can Help you With your Case
We don't charge any attorney's fees for truck accident victims unless you recover money for your claim.
We always offer a free consultation about your truck accident injury or wrongful death claim.
If you want to meet with our lawyers about your accident now is the time. Our team will meet you wherever to discuss your injury and the best options for compensation recovery. We know this is a very difficult time – truck accidents are not easy to recover from, sometimes the recovery can take years. You'll never regret going with our law firm.
Over the past several years, the large trucking industry has been able to make it more and more difficult for truck accident injury and wrongful death victims to recover full compensation for their injuries or losses. From the minute you retain our firm to represent you, we will handle everything about your case, from gathering initial evidence to negotiating a settlement that fully covers your losses and pain. Unfortunately, another law firm may be reluctant to take your case to court against the trucking company, but when a jury trial is the only way to seek the justice your family deserves, we are here to help.
We have experience in helping people recover full and fair money damages for truck accident claims such as:
Serious head injuries, roof crush injuries
SUV rollover accidents
Logbook violations, FMSCA
Drunk truck driver
Careless, reckless truck driver
Improper truck maintenance, defective tires
Load safety violations
Truck Accidents Happen. If You've Been Injured, Our Lawyers Help You Seek Justice.
As former prosecutors, we understand what justice really is. Contact us today at 410-590-9401 for a free consultation with one of our Maryland trucking accident lawyers..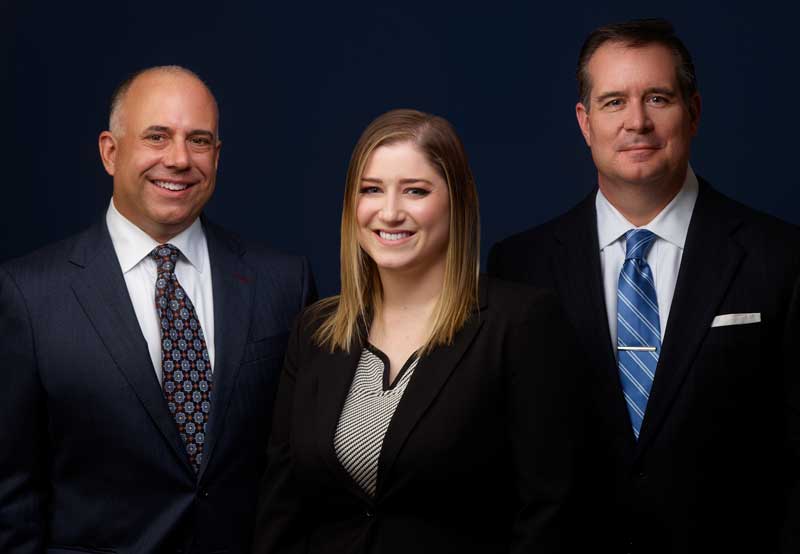 When you hire Jimeno & Gray, you can rest assured
We're always on our "A" Game
We're always accessible to you
We'll keep you in the loop on your case
We ensure every member of our team has the knowledge and experience you need