Magaly Delisse Bittner, Esquire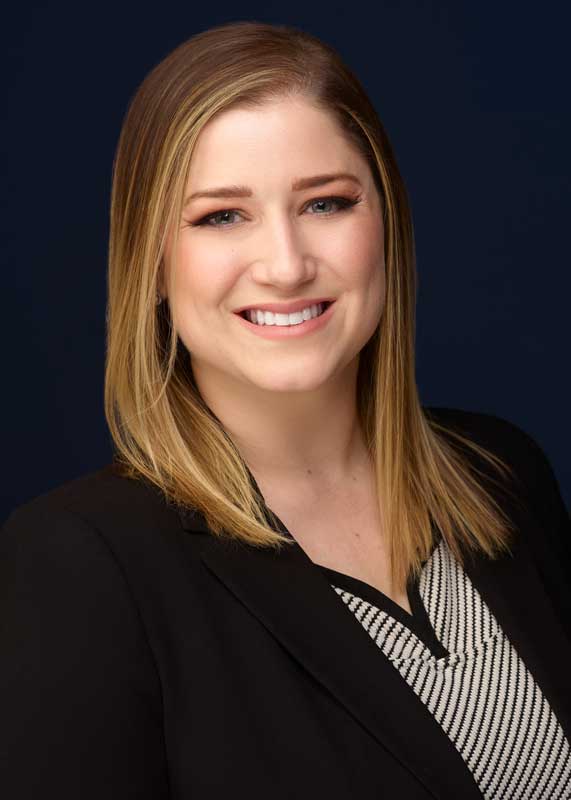 A native Marylander, Magaly Delisse Bittner joined the Jimeno & Gray team in 2015 after attending law school at the University of Maryland Francis King Carey School of Law.
She graduated from the University of Maryland College Park in 2011, where she double majored in Government and Politics, Criminology and Criminal Justice and minored in Spanish. During her time in college, Magaly also played on the Women's Ice Hockey Team, where she was also vice president. She then went on to law school, where she excelled on the National Trial Team, and was inducted into the Order of the Barristers, a legal honor society. Magaly graduated from law school in 2014.
Immediately after law school, Magaly received a coveted clerkship position in the Circuit Court for Anne Arundel County for the Honorable Philip T. Caroom. Clerkship gave Magaly valuable insight into the local courts, which has translated well in private practice.
Magaly joined Jimeno & Gray, and, since that time, has litigated cases across Maryland, handled family law, criminal law, and personal injury trials. She's an active member of the Maryland Association for Justice (MAJ), a member of the Trial Advocacy Leadership Counsel for the University of Maryland Francis King Carey School of Law, and is a coach for the University of Maryland Francis King Carey School of Law National Trial Team. She also does extensive pro bono work, both for the Esperanza Center, where she works on Special Juvenile Immigrant Status Cases, as well as the YWCA, where she handles protective order cases for victims of domestic violence.
In addition to her experience in litigation, Magaly is on the panel for the Servicemember Civil Relief Act Lawyers with the Circuit Court for Anne Arundel County, and has extensive mediation training, in areas ranging from divorce, custody, property and financial issues, parenting, and child access.
Magaly grew up in Pasadena, but also spent many of her vacations and summers in Puerto Rico. Her mother is originally from Puerto Rico, and her extended family still live there. Her father, an Anne Arundel County native, has family nearby in the Anne Arundel County area; and her husband is also originally from Anne Arundel County. Her ties to her family, both in Puerto Rico and locally in Maryland are incredibly important to her, especially now that she's raising her own two children.
Magaly is bilingual and speaks both English and Spanish fluently.
Magaly's experience speaks for itself, and she continues to offer excellent legal representation to clients of Jimeno & Gray.