Maryland Child Custody Lawyers
Find the Right Arrangement for Your Family
Meeting family law needs throughout Maryland from our offices in Glen Burnie
Planning and information to help you take control and protect your family
Be Informed–Take Control–Secure Your Future
We work to achieve the best custody arrangements for your family
The struggle for custody can be a parent's worst nightmare in divorce. We know what's at stake and we know how to make the best arguments to support your goals for custody and visitation.
We put you in control of your family's future
Be Empowered
We ensure that you have the knowledge to make the right decisions
Take Control
We execute strategies to achieve results on your terms
Secure Your Future
We anticipate your needs and negotiate solutions that protect your priorities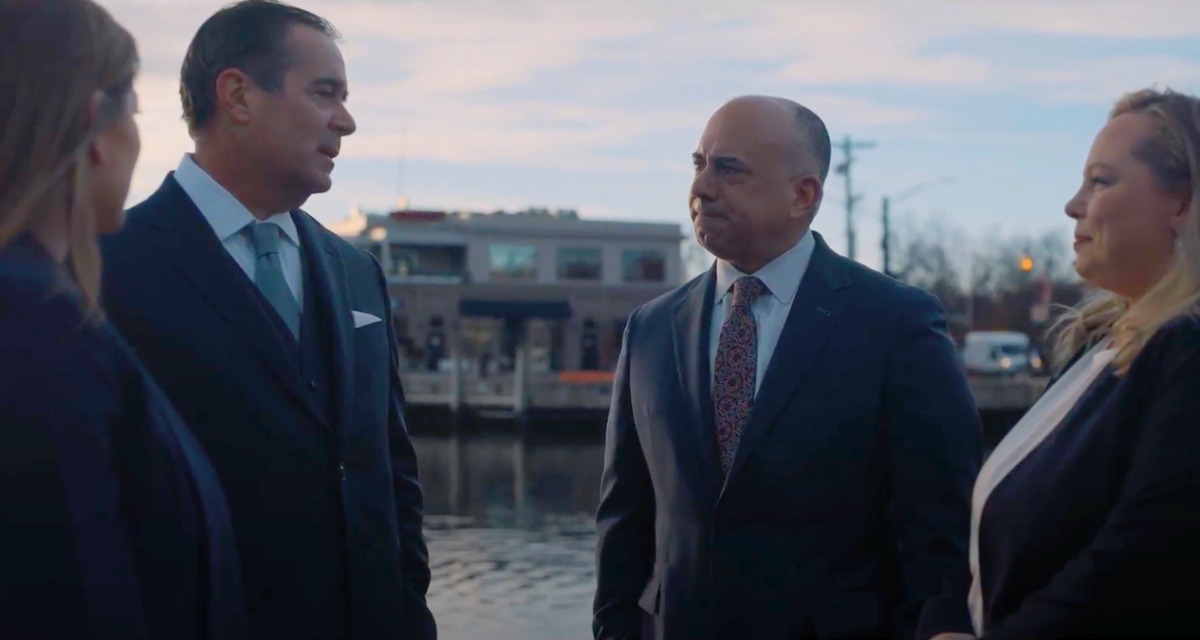 Experienced divorce lawyers anticipate that custody decisions will be the most difficult part of any divorce involving children. Parents think they want what's best for their children, but sometimes their need for control prompts them to push for arrangements that are truly not in the child's best interests.
At Jimeno & Gray, we help parents look past the emotional issues to understand the legal situation and practical concerns so that we can formulate a realistic and workable plan for the future. When parents can develop their own parenting plan, the results fit family dynamics far better than when details are settled by a judge. However, if we are unable to negotiate a fair custody solution, we are ready to fight for your parental rights to secure the best custody arrangements.
Understanding Custody in Maryland
Maryland law considers two aspects of child custody—legal custody and physical custody. Legal custody involves making major decisions that affect the child's upbringing. This includes issues such as:
Choice of school and educational decisions

Medical decisions

Religious training

Access to records
Physical custody is what most people think of when they hear the word custody. It covers the child's living situation and decisions about daily life such as what the child will eat or wear and who they can play with after school.
Both types of custody can be awarded to parents jointly or be granted solely to one parent. It is very common for both parents to share legal custody even if one parent receives primary physical custody. If one parent has primary physical custody, the other usually has visitation rights, such as having the child one night per week and every other weekend.
Factors That Affect Physical Custody Decisions
When making determinations about custody and other issues that directly impact a child in divorce, the judge is supposed to focus on the needs of the child rather than the needs or desires of the parents. If parents develop a custody and visitation plan that seems to provide reasonable care for the child, the judge would be likely to approve it.
If parents cannot reach an agreement about custody, the court will consider a number of factors to determine whether custody should be shared or awarded to one parent only. These factors include:
Each parent's fitness and capability to parent

The child's relationship with each parent

Geographical proximity to schools, friends, and each other

The demands of each parent's job

The child's age and relationships to others

Each parent's willingness to share custody

Living arrangements
If the child is old enough, that child's preferences can also be taken into consideration.
How the Right Attorney Can Help
Child custody attorneys can be most effective when they strike the right balance between practicality and empathy. At Jimeno & Gray, we know you love your child and we want to fight to enable you to spend every possible moment together.
However, we also know that when a custody battle turns fierce, the child is the one who suffers most. We help parents see the custody situation the way the court will see it, so they can develop realistic expectations. Then we can negotiate custody and visitation arrangements that fit the best needs of everyone involved.
Of course, if the other parent presents a danger to the child or refuses to cooperate reasonably in negotiations, we will advocate fiercely and tirelessly in court to support your rights as a parent and to protect your family.
Modification of Child Custody
Many aspects of divorce are final once the judge signs the papers, but because child custody and child support decisions must support the child's best interests, courts are willing to reconsider those issues when something changes.
If something important has altered in the life of the child or one of the parents—or you learn new information that could impact your child's safety–it is a good idea to talk to a custody lawyer about the possibility of modifying custody arrangements.
Work with Maryland Child Custody Lawyers Who Know How to Make a Difference
Many different factors can impact a court's decision on custody, so it is important to be sure that your child custody lawyer in Maryland understands all the facts in your family situation. At Jimeno & Gray, we listen and take the time to get to know you so we can address your concerns throughout the process. 
We want to protect your rights as a parent and ensure that you have the most opportunities to develop a close relationship with your child now and in the future. Contact us today to arrange a time to talk.