Glen Burnie, Maryland Family Law Attorneys
Take Control
and Protect Your Family
during a difficult time of life.
Law offices in Glen Burnie. Serving clients' family law needs across the state of Maryland.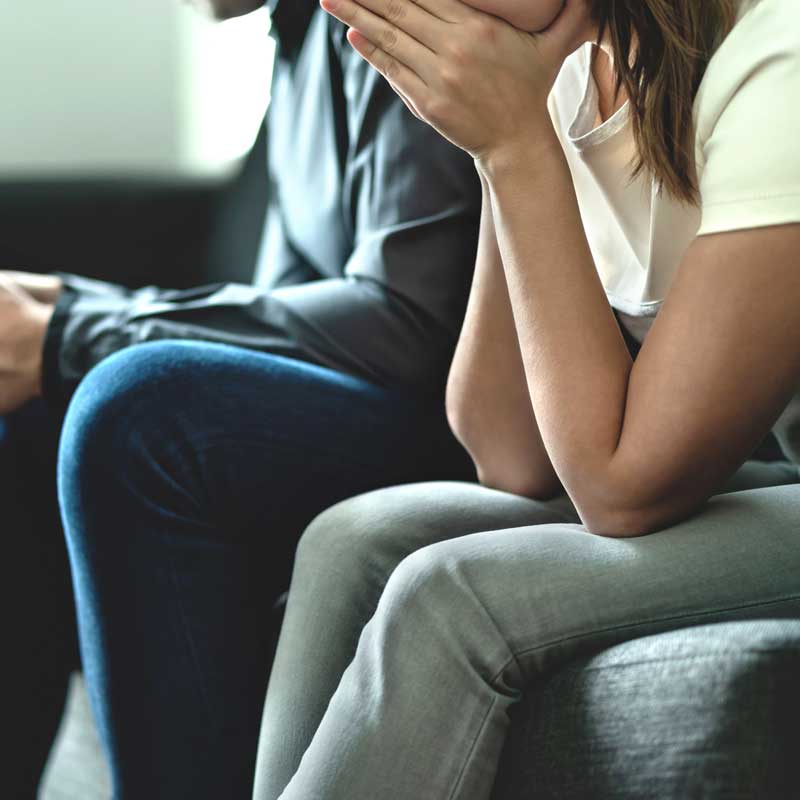 The stakes are too high to settle for an inexperienced family law firm
Whether you're going through a divorce or separation, negotiating child support, or determining child custody, you need to have the right family lawyer by your side from the start. Otherwise, you risk being taken advantage of, losing assets, and losing precious time with your children.
Our family law team helps you take control of your future
We know how scary this time can be for you and your family. This is why we take the time to truly listen and answer all of your questions so you can…
Be Informed
Information is power in your family law case. We make sure you have what you need to make the best possible decisions.
Take Control
Empowered with the right information and our experienced family law team, you can take control of your situation.
Secure Your Future
We help make sure you and your family get what you need. Secure your future and move on from a trying season of life.
Start with the right family law attorney in Maryland
Hiring a family law lawyer in Maryland means something in your life has not gone as planned. Whether you're getting divorced, becoming separated, negotiating child support, or determining child custody, your life probably feels chaotic and uncertain. You want to take control and secure the future for you and your family. You don't know where to start, which can leave you feeling scared.
At Jimeno & Gray, your future matters. We know how scary this can be, which is why we focus on you, take the time to listen to you, answer all of your questions, and educate you along the way. This puts control back in your hands and ensures we help you achieve the best possible outcome for your family law matter.
Here is how to get started.
First, schedule a call with a member of our team. We'll take the time to listen and understand your situation.
Second, we'll develop a customized legal strategy that meets your specific needs.
Finally, get results. We help you achieve the best possible outcome for your situation.
You need a Maryland family lawyer that puts you first. Hiring a lawyer that tells you what you want to hear can do more harm than good. The same is true for an overly aggressive lawyer. We will always tell you the truth, give you the legal advice you need, and act in your best interest. That is how you get the results you deserve.
So, schedule a call now with our team and put all of this stress behind you. Find relief in knowing you have a law firm that puts your future back in your hands while giving you the tool of knowledge.
Our Maryland family law firm provides family law services in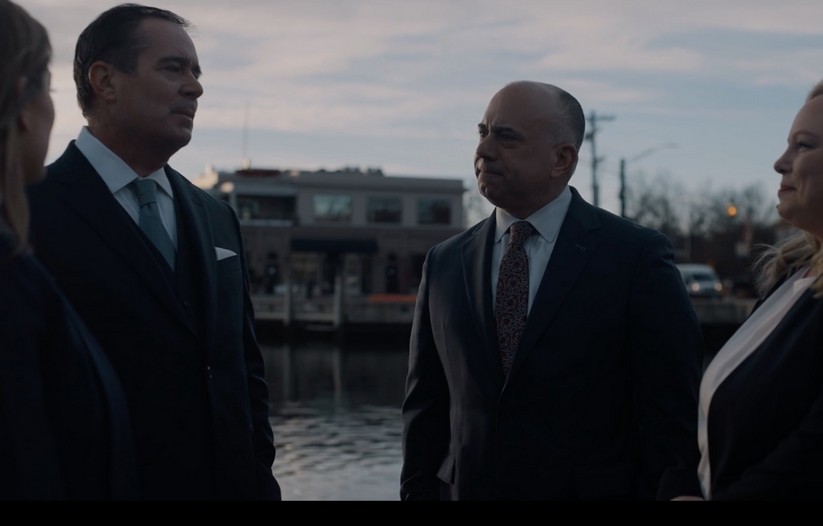 Divorce
Divorce proceedings in Maryland can be complicated. Every negotiation and decision impacts your future. You need clear-headed family law attorneys on your side experienced in handling divorce cases.
Our Maryland family law attorneys will make sure you understand your rights, the decisions available to you, and how each decision might impact your future. You can rest assured our divorce attorneys will protect your rights and interests at every turn.
Separation Agreements
Before getting a divorce in Maryland, an option available to you is to prepare a separation agreement. This is not something you have to do by Maryland law, but it might be in your best interest as it will save you time and money versus a contested divorce case.
A separation agreement sets the terms of support, child custody, and rights to marital property, like your family home.
Here's the thing, a Maryland separation agreement is legally binding and non-modifiable. So, never enter into this contract without consulting our experienced divorce lawyers first.
Child Support
Making sure your child is cared for after a divorce is of the utmost importance. Your children are entitled to financial support from both parents.
We make sure your spouse's financial obligations to your children, and his or her ability to meet them, are not overlooked or obscured. We will also fight any effort to overstate your obligations and financial capabilities.
Child Custody
This is often the most difficult part of any family law case. Your children mean everything to you and maybe you're even considering separating from your partner because it's in your child's best interest. It's important that this is done right.
Our experienced Maryland child custody attorneys understand the nuances of joint custody, sole custody, physical custody, and legal custody under Maryland law. Our law firm will do everything in our power to ensure child custody is resolved in a manner that meets the needs of you and your kids.
Adoption
Our knowledgeable Maryland adoption attorneys work with stepparents who want to adopt their stepchildren. In addition, we help relatives, as well as others, adopting grandchildren, nieces, nephews, siblings, or other children in need of a stable home.
Our law firm helps with the paperwork needed to show you meet Maryland's requirements for adoption. Including that you will be able to meet your growing family's financial needs.
Mediation
Mediation is a conversation between you and the other party that is guided by a neutral, third-party professional called a mediator.
Our family law lawyers are specially trained in mediation, including custody and marital property mediation. Our mediators can help save you thousands in fees versus a contested case. We will not represent either party but help you reach a resolution, so you can control your family's future as opposed to a judge deciding your future.
Download one of our FREE Family Law Resources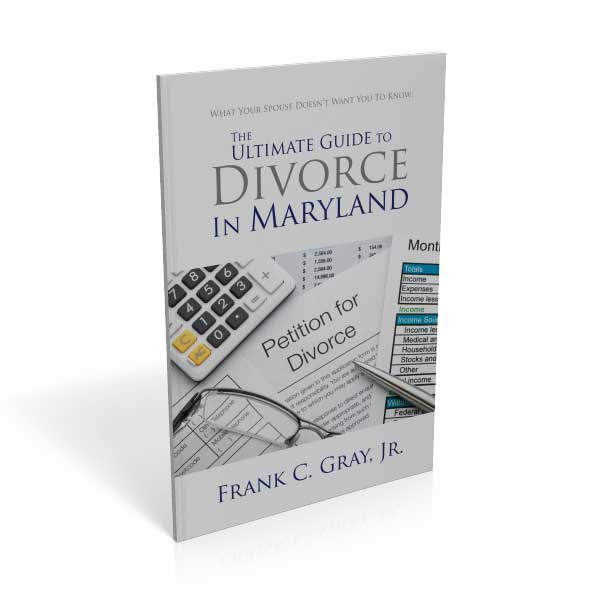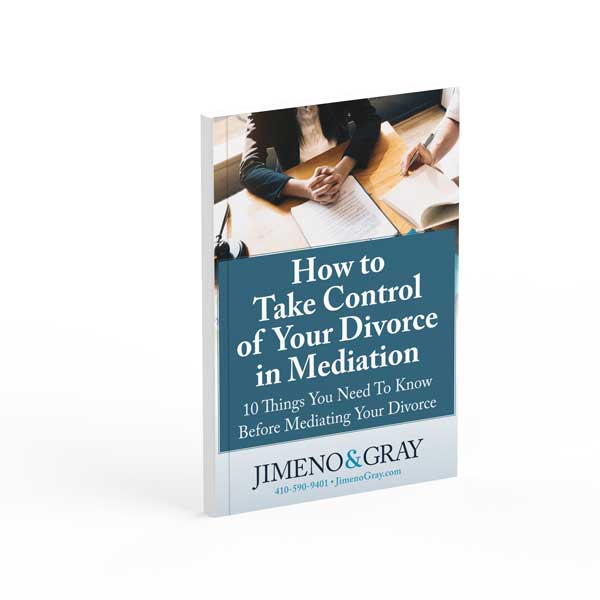 Common questions for family law attorneys in Maryland
Here are answers to a few commonly asked questions as you seek a law firm to represent you.
How is child support determined in Maryland?
Child Support Guidelines. The child support guidelines are established by the state legislatures and the amount is determined by the parents' incomes, certain deductions, and the custody arrangement.
Child Support begins when one parent files a pleading with the Court requesting child support. The Court can only "backdate" child support to the date that a parent filed their request. If you are seeking child support, the earlier you file the better.
For more information see our video "Maryland Child Support Calculator in 2021: How Much Will You Owe?"
How do I file for divorce in Maryland?
In order to get a divorce, you must file a Complaint for Absolute Divorce with the Circuit Court in the appropriate county. To qualify for a divorce you must meet certain requirements. To make sure you appropriately file you should seek the advice of an experienced family law team.
For more information see our video "Causes of Action for Getting a Divorce in Maryland."
What is the difference between a Limited Divorce and an Absolute Divorce?
In Maryland, there is a "Limited Divorce", which is best described as a legal separation. If you are only granted a Limited Divorce you cannot re-marry and the Court cannot determine a final division of marital property. The Court can order child support, child custody, alimony, and use and possession of certain property. In an Absolute Divorce, the Court can divide marital property and once granted a person can re-marry.
In order to file for an Absolute Divorce in Maryland, you must have certain "grounds" or "causes of action." The most common grounds for divorce is a one-year separation, in which you and your spouse have not resided under the same roof for at least one year and have not had any sexual contact in that year.
For more information watch our video on causes of action in a divorce.
What is an Annulment?
An annulment in Maryland is a court decree that your marriage is either void or was never valid. There are very strict rules for seeking an annulment in Maryland and many couples fail to qualify.
If you're looking to get an annulment, we're ready to talk. We can help during this difficult time in your life.
The legal grounds for an annulment in Maryland include:
Consanguinity

 

– your spouse is a blood relative.

Bigamy

 

– your spouse is married to someone else.

Impotency

 

– you must prove your spouse can't meet your sexual and physical needs.

Mental disability

 

– your spouse could be temporarily or permanently mentally disabled.

Duress

 

– you were forced to marry your spouse.
For more information watch our video "Who is Eligible for an Annulment of Marriage in Maryland?"
How is property division handled in family court?
In Maryland, marital property is all property that a spouse obtained during the marriage. It does not matter how the property is titled or who paid for it. This can include adding value to property that was acquired before the marriage like retirement accounts, vehicles, real estate, and bank accounts.
Any property that was gifted to a spouse, by a third party, an inheritance, or excluded by a valid agreement between the spouses is considered non-marital property.
Some property may be mixed marital property, both marital and non-marital.
Spouses may agree on how their marital property is to be divided and this can be done with a valid separation agreement. Otherwise, the court will decide and determine who is entitled to what portion, or share, of the marital property. The Court will take into account several factors and determine the value of the property.
It is important that you have an experienced family law team by your side to help you determine that property is marital, non-marital, or mixed marital to best protect your rights and assets during this trying time.
What is the difference between Physical Custody and Legal Custody in Maryland?
There are two types of custody in Maryland: legal custody and physical custody. This can get complicated, and this is why having the help of an experienced family law team by your side is helpful.
Legal custody of your children decides who will be responsible for making major decisions in your child's life such as:
What school he or she will attend;
What doctor he or she will see;
What medical treatment he or she will receive; and
What religion the child will practice;
Physical custody of your children relates to who will be granted the primary caretaker of the child/children.
These 2 types of custody may sound easy to negotiate but the trouble exists when deciding who, and how much, legal and physical custody should be granted to each parent.
In Maryland, legal and physical custody can each be placed solely on one parent or divided between the parents. Decisions regarding how much time each parent can partake in the upbringing of the child/children should also be made.
For more information watch our video "Physical vs. Legal Custody: How Child Custody Works in Maryland."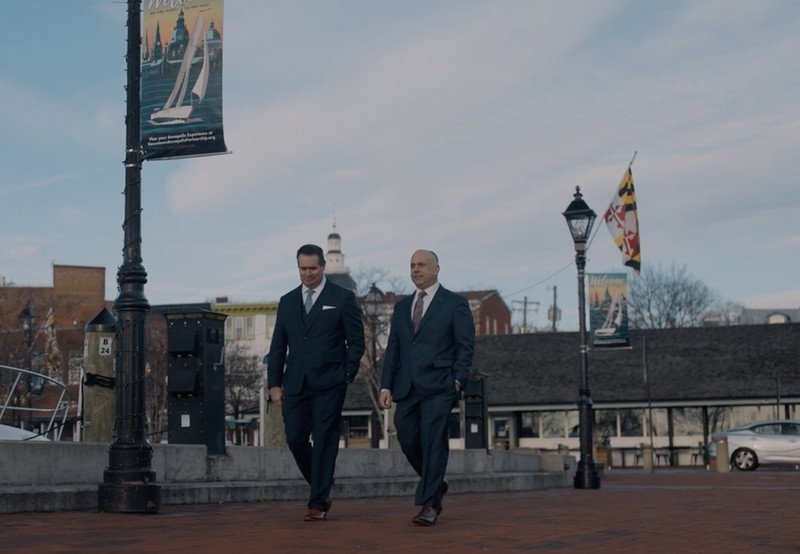 When you hire Jimeno & Gray, you can rest assured
We're always on our "A" Game
We're always accessible to you
We'll keep you in the loop on your case
We ensure every member of our team has the knowledge and experience you need