Maryland Criminal Defense / DUI Attorneys
We Put
Control


Back in Your Hands
when criminal charges upend your life.
Law offices in Glen Burnie. Serving clients' criminal defense needs across the state of Maryland.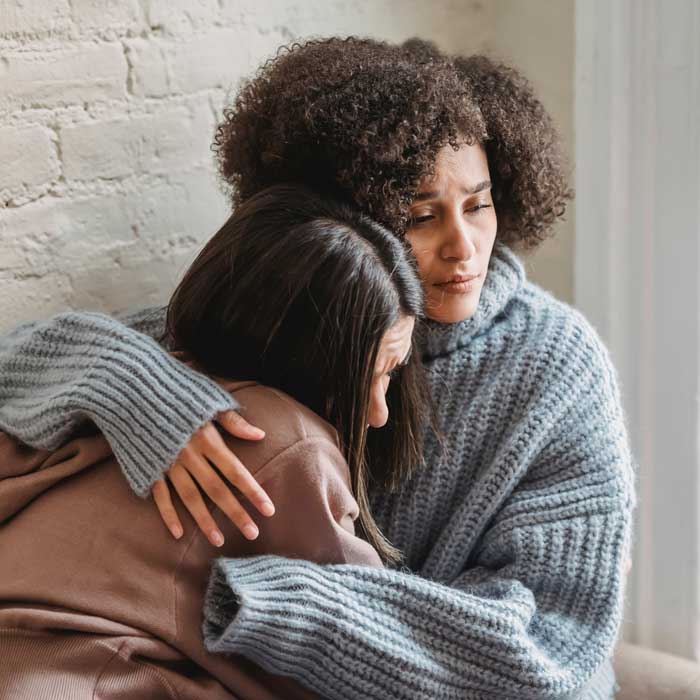 The impact of criminal charges goes beyond the person charged with a crime.
The stress touches everyone around you, including your
Our criminal defense team helps you take back control of your future
We understand how scary it is to be charged with a criminal offense. This is why we take the time to listen and answer all of your questions, so you can
Be Informed
Understand the criminal case against you. We make sure you have the information you need to make the best possible decisions.
Take Control
Empowered with the right information and our experienced criminal defense team, you can take control of your situation.
Secure Your Future
We help make sure you and your family get what you need. Secure your future and move on from a trying time of life.
You need the right criminal defense attorney in Maryland
Having to hire a criminal defense lawyer in Maryland means something in your life has not gone as planned. Maybe you have been charged with a DUI, assault, theft, drug possession, or a violation of probation. Maybe your child has been charged with a juvenile offense and you're beside yourself.
You need to take control of your situation and secure the future for yourself and your family. The problem is you don't know where to start, which can leave you feeling scared.
At Jimeno & Gray, your future matters. We know how scary this can be, which is why we take the time to truly listen and answer all of your questions. This puts control back in your hands and ensures we help you achieve the best possible outcome in your criminal case.
Here is how to get started.
First, schedule a call with a member of our team. We'll take the time to listen and understand your situation.
Second, we'll develop a customized legal strategy that meets your specific needs.
Finally, get results. We help you achieve the best possible outcome for your case.
You need a Maryland criminal defense lawyer that puts you first. Hiring a lawyer that tells you what you want to hear can do more harm than good. The same is true when you simply pick the first lawyer you speak to or the most inexpensive lawyer. That inexpensive decision could end up costing you your freedom.
We will always tell you the truth, give you the legal advice you need, and act in your best interest. That is how you get the results you deserve in your criminal case.
Schedule a call with our team now and put all of the stress behind you. Find relief knowing you have a law firm that puts your future and control back in your hands.
Our Maryland law firm serves you by practicing these areas of law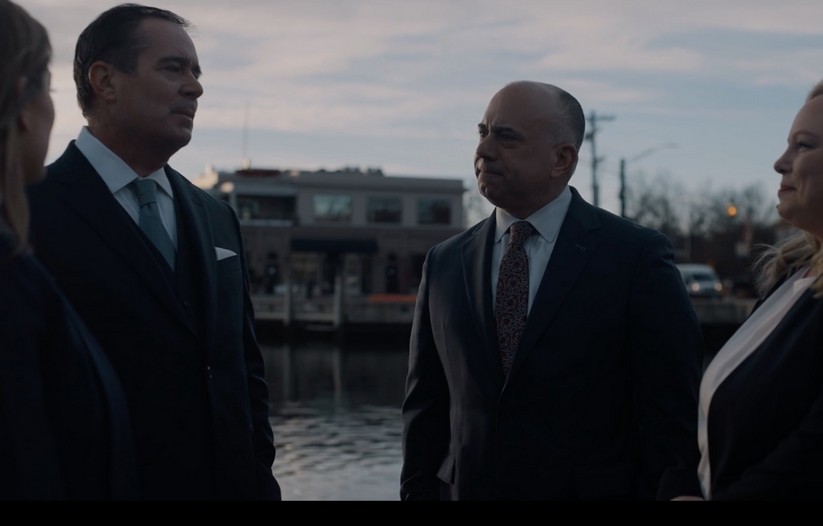 DUI OR DWI
We understand there is pressure right after a DUI or DWI arrest to handle it as quickly as possible. Our job is to fight convictions and seek the best possible outcomes for our clients in the long run.
We look past the easy plea to the consequences you may face from having a DWI or DUI conviction on your record. You shouldn't have to disclose your conviction to future employers.
Drug Charges
No factual issue is more litigated in Maryland than the topic of possession of drugs or a controlled dangerous substance (CDS). Possession means having control over something, either directly or indirectly. More than one person can possess a single item.
If you've been arrested on drug charges, you need to hire our legal team immediately. Whether the drugs were found in your possession at home, in your vehicle, or anywhere else, the facts can be litigated and we can help minimize the damage to your record and reputation.
Domestic Violence Assault
If the circumstances are right, domestic assault is one of the few non-felony crimes a police officer can arrest someone for without a warrant. They can arrest even if they did not see the crime committed.
Domestic abuse cases present special problems for the Court system. It is not always so easy to separate the person arrested from the person alleged to have been assaulted pending trial.
Domestic violence cases are extremely sensitive and require special knowledge of the criminal justice and court systems. The stakes are just too high to trust just anyone with your case.
Theft or Shoplifting
Theft or shoplifting charges can cover a wide variety of conducts, including…
Larceny
Larceny by trick
Larceny after trust
Embezzlement
False pretenses
Receiving stolen property, and more.
Penalties for these offenses can range from 90 days in jail up to 15 years in jail and a $25,000 fine. Our team can help you minimize the impact of theft charges on your life.
Violations of Probation
If the court or a judge has allowed probation in your criminal case, it's likely in place of some amount of jail time. There are strict rules you must adhere to while under probation. Violating your probation rules could result in you serving the jail time you had hoped to avoid. Call our violation of probation lawyers immediately if you have been accused of violating your probation.
Juvenile Offenses
The purpose of the juvenile justice system is not to punish the offender. Instead, it works to rehabilitate, although the maximum penalty for a juvenile offender is incarceration up to and including the juvenile's 21st birthday.
Often, the Department of Juvenile Services or Circuit Court Judge or Magistrate will look to determine what services, if any, would be helpful to try and rehabilitate the juvenile offender. These might include drug and alcohol treatment or even community service.
That said, a juvenile can be charged as an adult based on the severity of the crime allegedly committed.
If your child has been charged with a crime, please contact our juvenile justice lawyers immediately.
Don't see your charges listed? Call us, we can help!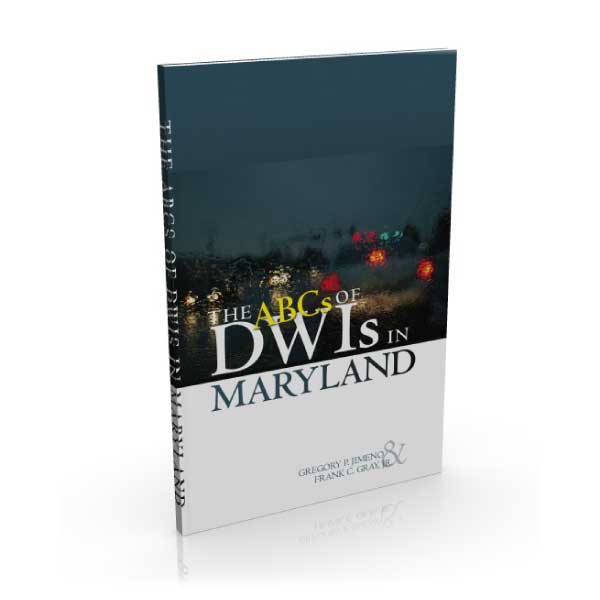 Download our Free Guide: The ABCs of DWIs in Maryland
Frequently asked questions regarding criminal charges in Maryland
Here are answers to a few commonly asked questions as you seek a law firm to represent you.
What happens after I'm arrested in Maryland?
If you are arrested in Maryland, your case will be set in for a trial, either in the District Court or Circuit Court. The prosecutor's office, along with the police department, will immediately begin collecting evidence, preparing reports, and building their case against you.
Any delay in preparing your defense could hurt your case. For every case, no matter how big or small, an experienced attorney will know how to obtain the evidence the State has against you, as well as identify any evidence or witnesses needed to aid in your defense.
How do I know I'm hiring a good criminal defense lawyer in Maryland?
As the saying goes, "There is no substitute for experience." You want an attorney standing next to you who has the experience to properly look out for your best interest and to put on an aggressive defense.
Here are some questions to ask:
Does the lawyer have experience as a prosecutor (knowing how the other side will attack your case is important)?
Has the lawyer been recognized by his or her peers as a top lawyer in the field (such as SuperLawyers recognition)?
Do you connect with the attorney (if you don't like the lawyer after the first meeting, go hire someone else!)?
Should I talk to the police after I'm arrested?
Simple answer: NO.
The police are trained in interrogation methods and will use your words against you at trial. You will not talk your way out of trouble by giving a statement to the police.
There will be an opportunity to tell your side of the story at trial. A judge or jury will be able to hear your version of the events and be able to hear from your witnesses as well!
Don't give the State more evidence to use against you!
What should I do after I've been charged with a DUI/DWI?
When you are arrested for driving under the influence "DUI" or driving while intoxicated "DWI" you will find yourself with two separate cases one in front of the MVA, which wants to suspend your driver's license, and another in court, which can lead to jail time. You must act quickly to continue driving after your arrest. Penalties vary depending on whether you are charged with a DUI or a DWI.
Your sentence could also vary based on the severity of your offense and if you're a repeat offender. The best thing to do is visit our DUI/DWI resources or call a member of our experienced criminal defense team.
Do I need to hire an attorney if I plan to plead guilty?
While your intent is to plead guilty, the State is still required to produce enough evidence in court to potentially convince a judge or jury of your guilt beyond a reasonable doubt, the HIGHEST standard under the law.
An experienced criminal defense attorney will be able to analyze the facts of the case, as well as determine whether the State has the proper evidence to use at trial to secure a conviction.
Even if you intend to plead guilty, an attorney is in the best position to negotiate the terms of a plea agreement that will be most favorable to you!
What is the difference between felony cases and misdemeanor cases in Maryland?
In Maryland, the difference between a felony and a misdemeanor often comes down to the severity of the offense and maximum sentence.
Misdemeanors are lesser offenses and carry less jail time and fines than felonies. Most misdemeanor offenses are heard in the District Court, the lowest level of trial court in Maryland.
Criminal offenses which are classified as felonies are the most serious offenses (murder, rape, felony theft, etc) and carry the potential of more jail time, including life in prison.
Having a felony conviction on your record could have significant adverse consequences during your lifetime, including restrictions on voting and the inability to get a job. Most felony cases are heard in the Circuit Court.
What is the difference between a case dismissal and an expungement?
If a case is dismissed it means that the prosecutor has decided not to prosecute the matter. An expungement is a removal of any mention of the case, including the arrest, from the court, police, and public records.
A case that is dismissed is not automatically expunged from the court and public records, even if you cannot see it on Maryland Case Search.
An expungement is a motion that is filed and must be approved by a judge. Once the expungement is granted by the judge, orders are issued to various agencies to remove the matter from their records.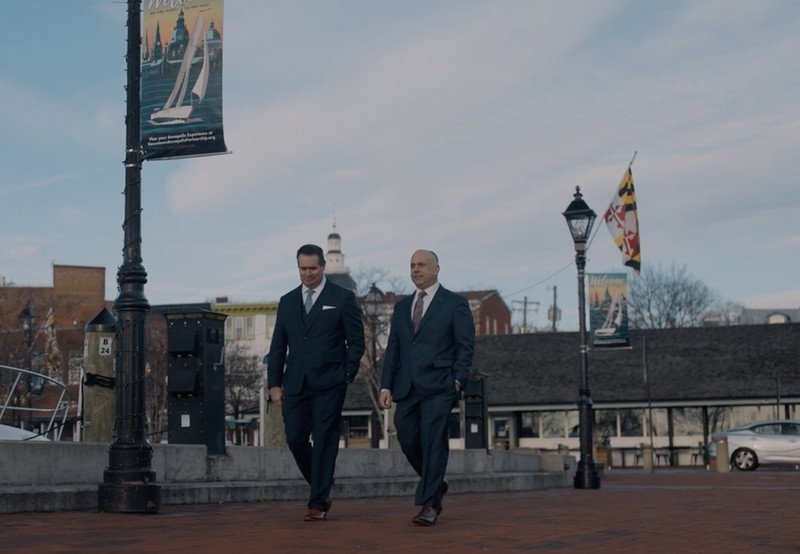 When you hire Jimeno & Gray, you can rest assured
We're always on our "A" Game
We're always accessible to you
We'll keep you in the loop on your case
We ensure every member of our team has the knowledge and experience you need