Maryland DUI / DWI Lawyers
DUI's Are Serious: You Deserve to Have Someone on Your Side
Law offices in Glen Burnie. Serving clients' criminal defense needs across the state of Maryland.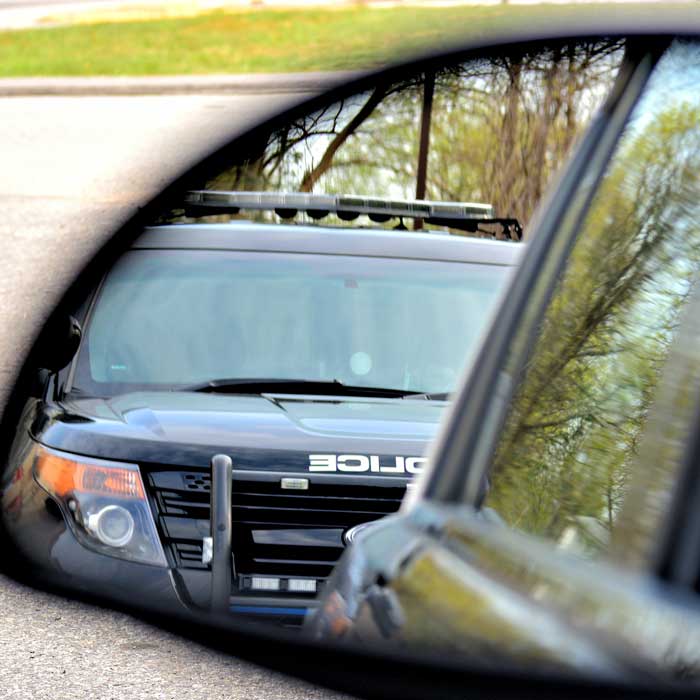 The impact of DUI / DWI charges can impact many areas of your life
When you've been arrested on a DUI or DWI charge, you may feel trapped and doomed to an automatic conviction. Do not give up without a fight. A good DUI/DWI defense attorney knows where to look for weak spots in your case and how to counter the prosecution's story and how to prepare you for your court dates.
Our DUI / DWI defense team helps you take back control of your future
We understand how scary it is to be charged with driving under the influence. This is why we take the time to listen and answer all of your questions, so you can
Be Informed
Understand the DUI case against you. We make sure you have the information you need to make the best possible decisions.
Take Control
Empowered with the right information and our experienced DUI / DWI defense team, you can take control of your situation.
Secure Your Future
We help make sure you and your family get what you need. Secure your future and move on from a trying time of life.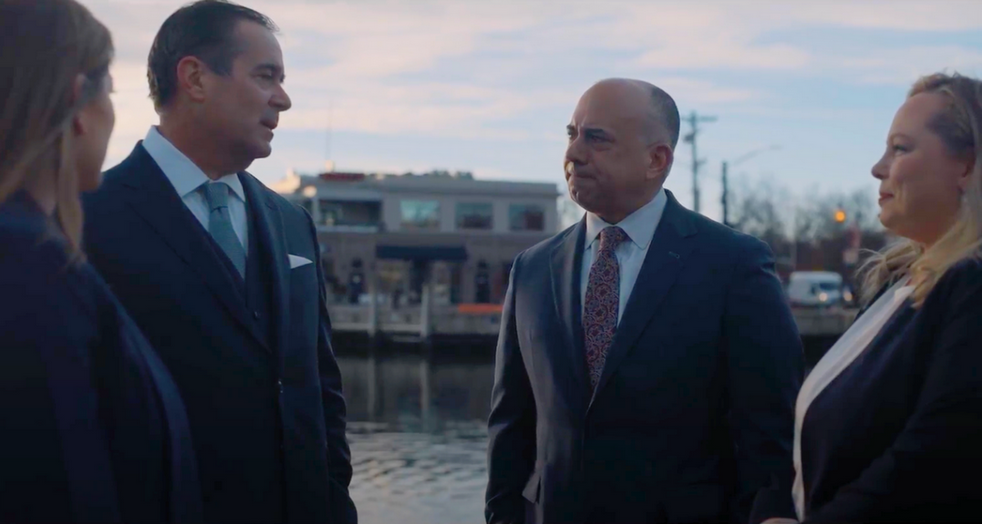 We understand how difficult this can be for you and your family
This is why we take the time to listen and answer all of your questions. We also guide you to the best possible outcome for your case.
Taking control after you have been charged with a crime doesn't have to be difficult.
Our experienced Maryland DUI / DWI defense team can help. Here's how to get started:
1. Schedule a Call
Speak with a member of our criminal defense team. We'll take the time to listen and understand your situation.
2. Develop a Plan
We create a customized legal strategy that meets your specific needs and helps you. get the outcome you deserve.
3. Get Results
You can relax as we execute the plan so you can achieve the best possible results for your criminal case.
You need the right DUI / DWI defense attorney in Maryland
Hiring a lawyer may be the most important decision you make in your DWI or DUI case, and there are plenty of attorneys out there competing for your attention. But the reality is that you shouldn't trust just any DWI or DUI lawyer when it's your freedom, your money, and your life on the line.
At Jimeno & Gray, P.A., our DUI/DWI lawyers have extensive backgrounds working in Maryland's criminal justice system, both as prosecutors and as criminal defense attorneys, and we don't take on DUI and DWI cases just to settle them. We understand that there is pressure right after a DUI arrest to handle it as quickly as possible, but our job is to fight convictions and seek the best possible outcomes for our clients in the long run. We look past the easy plea to the consequences you may face from having a DWI or DUI conviction on your record — such as disclosing your conviction to future employers and anyone else who wants to research your background on the Internet.
If you require DUI help in Annapolis, Glen Burnie, or anywhere in Anne Arundel County, the decision you make next could shape your future for years to come. Contact Jimeno & Gray, P.A., today to talk to an experienced Glen Burnie DUI/DWI lawyer and begin building your best defense.
How to Choose A Good DWI or DUI Lawyer
When you've been arrested on a DUI or DWI charge, you may feel trapped and doomed to an automatic conviction. Do not give up without a fight. A good criminal defense DUI attorney knows where to look for weak spots in your case and how to counter the prosecution's story.

Here are some things to look at and questions you should ask when interviewing an attorney to handle your DWI:
Has the defense attorney also been a prosecutor?
DWI and DUI prosecutors spend countless hours preparing for trial and litigating these types of cases in court. This preparation, as well as private conversations with police officers, gives prosecutors access to information that many defense attorneys do not get to see — such as watching the planning and execution of field sobriety checkpoints.
As a prosecutor, you read thousands of DWI and DUI police reports. With experience, reading these reports becomes more about what is left out rather than what is actually in them. For example, officers can take notes on hundreds of small details from the time they see you driving your car until the time they serve you with your paperwork after you are arrested. If these observations are not in the police report, they did not happen.
Our DUI/DWI defense lawyers are former prosecutors which helps them better prepare a defense for your case.
Has the DUI lawyer been trained to conduct standardized field sobriety tests?
The best way to understand field sobriety tests is to literally sit in a police academy and take the 40-hour class alongside new police recruits. By completing this training, an attorney gets to see how officers are taught to administer the tests, record their observations and later testify in court. DUI lawyers who lack this training can get eaten alive during trials by experienced police officers.
The Annapolis and Glen Burnie DUI attorneys at Jimeno & Gray, P.A., are equipped with this type of training, and we are prepared to go head-to-head with a police officer in court over your field sobriety test.
Has the DWI lawyer taught classes for new police recruits or other lawyers about handling cases?
Being asked by prosecutors, officers who run police academies, and professional legal associations to train others is a reflection of an attorney's solid reputation. The DWI lawyers at Jimeno & Gray, P.A., are asked to train our peers and other professionals because we have years of experience handling these types of cases.
When it comes to hiring an attorney to handle your DWI defense, you deserve to be represented by the one who is teaching the class, not the one who is sitting in it.
Does the attorney have experience actually trying cases?
Beware: Any lawyer can go to court and enter a guilty plea for you. The DUI lawyers at Jimeno & Gray, P.A., have years of experience fighting DUI and DWI charges in the courtroom. When we take your case to trial, we will be ready to do battle.
Is the DUI lawyer you interview with the one who will come to court with you?
At some firms, you may meet with an experienced partner at the initial consultation, but then an inexperienced associate shows up to represent you in court. Don't fall for the bait and switch. At Jimeno & Gray, P.A., you can trust that our experienced and knowledgeable DUI attorneys will see your case through from beginning to end.
Is the lawyer asking how much money another lawyer quoted you to handle your case?
Retaining an attorney to handle your DWI case shouldn't be like buying a used car. This is your life on the line. DWI lawyers who try to undercut other lawyers often rely on having a high volume of cases and may not have a lot of time to spend on your case. At Jimeno & Gray, P.A., we charge a fee that reflects the amount of time and effort we will put into your case to provide a vigorous DWI defense. Simply put, you get what you pay for.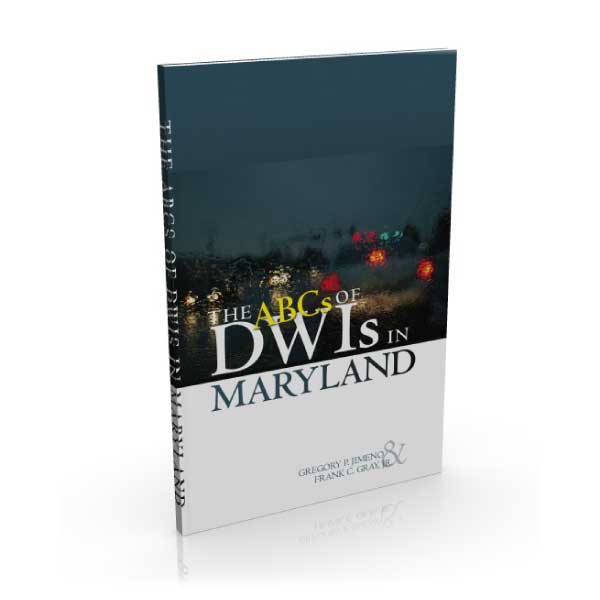 Download our Free Guide: The ABCs of DWIs in Maryland
The Differences Between a DUI and DWI
In the state of Maryland, you can be charged with either driving under the influence (DUI) or driving while impaired (DWI). The amount you have had to drink will ultimately determine which charges are brought against you.
The DUI charge is more severe. In order to receive a DUI, you must have a blood alcohol level (BAC) of at least .08. The DWI charge is reserved for more minor infractions. You need to have a BAC of .07 to receive a DWI. The consequences for a DUI are a little harsher. You will be fined a maximum of $1,000, receive up to one year in jail, and lose your license for 45 days. For a DWI, you will be fined no more than $500, your jail time won't exceed two months, and your license will be suspended for a maximum of 60 days.
A DUI or DWI conviction will raise your insurance rates as well. Some insurance companies might even cancel your policy when they find out about your conviction. A DUI charge is very serious and will stay with you for the rest of your life. It is very important that you hire an experienced DUI attorney to help you through this ordeal. A skilled lawyer can help reduce your charges and penalties, and in some cases even get you an acquittal. At Jimeno & Gray, we have been handling DUI cases for over 20 years, dating back to our time as prosecutors in the state's attorney's office.
Get Help From Our DUI Lawyers in Anne Arundel County and Glen Burnie, Maryland
We know these cases inside out, and we understand the strategies used by prosecutors to secure a conviction. We can help minimize the damage caused by your DUI and help you move on with your life. If you have been charged with a DUI in the Anne Arundel County and Glen Burnie, Maryland area, please contact Jimeno & Gray today to schedule an initial consultation.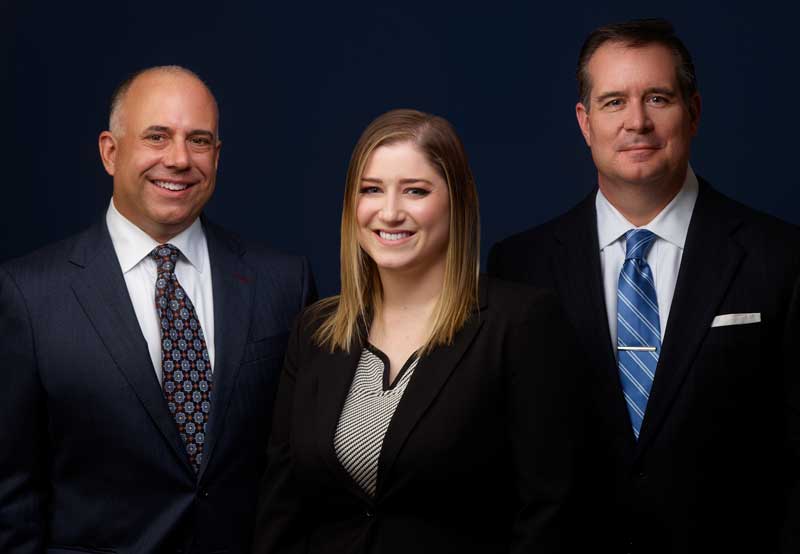 When you hire Jimeno & Gray, you can rest assured
We're always on our "A" Game
We're always accessible to you
We'll keep you in the loop on your case
We ensure every member of our team has the knowledge and experience you need