Anne Arundel and Howard County Divorce at a Glance
The divorce process in Maryland is a brutal and lengthy process that extends past a year in time. It can be financially and emotionally draining if you're not sure on what you should expect. Our law firm is designed to help you through the whole process since we know the legal battles don't stop until its over. Take a look.
Drafting the Separation Agreement
The first stage of the Maryland divorce process involves drafting a separation agreement. When you and your ex are successfully able to do this, your divorce will be considered uncontested. At this point, the spouse who filed for divorce will appear in court. This is optional for the other spouse.
When drafting a separation agreement you'll want to draw the lines on the divorce. This includes what you expect, and want, along with what you'll give to your spouse. Compromising can be difficult at this phase since hard feelings still might be strong between you and your spouse.
The most essential part of the agreement is the disbursement of the assets, and all things the marriage particularly owned. If there are children involved child custody will often be included.
Other Paperwork
All sorts of paperwork will be filed throughout the divorce process. You might want to buy a printer with a fax machine because you'll be using it. To end a marriage the state has plenty of signatures it will want. Don't worry – your lawyer Frank Gray will be able to help you through the process.
The Waiting Period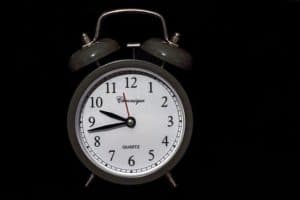 Maryland wants you to be separated for a year until they will allow for the divorce to be final. Many states implement a 'waiting period' since some people do consider getting back together once they're separated from their spouse for a while. Many marriages have actually been saved because of the waiting period. The state doesn't necessarily question if you want to get back with your spouse once time passes, it just wants to really make sure the marriage is ended and one year of separation can signify that the marriage is truly over.
Serving the Divorce Papers
Both parties have to agree and sign off on everything or it will require a judge to step in which can make things way more expensive. There's a petition process where the spouse can reject items when they're served.
Get the Process Started
Call us or even chat us. Our divorce attorneys are ready to help. We know this is a very difficult process. We want to make sure its a smooth one. We're once again sorry to hear about this break up.