Expired Tags Can Lead to a Traffic Stop and Your Maryland DUI Arrest
Having an expired license tag, safety damage to your vehicle or driving with a suspended license can all warrant a traffic stop, which may be the reason behind your Maryland DUI. A Baltimore DUI defense team can help protect your rights for this charge.
Common Vehicle Safety Infractions that Lead to a Traffic Stop
While it's usually tough to disprove that you had an expired tag or suspended license that caused the traffic stop and resulted in your Maryland DUI, proving that you didn't violate vehicle safety regulations may be easier. Infractions include:
missing or burnt-out tail lights;
missing or damaged side-view mirrors;
improperly attached or dragging parts; and
missing critical parts (door, fender, etc).
The arresting officer needs to have proof that your vehicle was in violation of one of these rules for safe vehicle operation. If the officer can't show evidence, such as photographs or dashboard camera footage of your vehicle, with these safety violations visible, they may not have a valid reason for stopping your car.
It's difficult to challenge the word of a police officer when you've been convicted of DUI in Maryland. If you can prove that an invalid traffic stop occurred before your DUI charges were made, you may have a case where your rights were violated. Talk to an attorney first before you accept these charges and defend your rights!
3 Reasons You Need a Maryland DUI Defense Lawyer for Your DUI
Getting a DUI in Maryland can be disastrous for you and your family. Because the stakes are so high, it's crucial to have a Maryland DUI defense lawyer to help see you through the case, and ensure that you get a fair trial.
There are certain types of cases that you may be able to get away with handling on your own; a DUI in not one of them. There are so many things (like your freedom) that are on the line, and you'll fare much better having an experienced attorney defending you.
There are 3 main reasons you'll want to hire a Maryland DUI defense lawyer:
Knowledge – do you really know exactly what your rights are surrounding a DUI? A defense firm will; they'll work to answer your questions and share their expertise with you so you don't inadvertently make costly mistakes.
Investigation – an attorney will be able to investigate your case and look for holes (like unreliable field sobriety tests) and competently present the evidence in court.
Better Outcome – an attorney will use their knowledge and experience with the criminal justice system, develop a suitable strategy, and resolve your case with the best possible outcome.
When you're facing a DUI in Maryland, it's natural for you to experience a degree of fear; emotions will definitely be high. You'll appreciate having a legal advocate during this time who will look out for your interests and make sure you don't accidentally damage your case.
Breathalyzer Kiosks in Bars Might Reduce Drunk Driving in Maryland
In an effort to control the rising number of DUI arrests, a Buffalo-based company, Ladybug Teknologies, has launched a product known as the SipSmart Network, a kiosk that houses a police-grade breathalyzer. This kiosk is intended for bars so that patrons can monitor their blood alcohol content before they risk driving.
DUI/DWI
Don't Wreck Your Future. Understand Your Rights After a Maryland DWI/DUI Arrest.
If you are facing DWI/DUI charges in Maryland, you could suffer serious penalties that will impact your future. Order our FREE book and protect your rights!

The system works by allowing users to check their BAC 3 times throughout the course of the night for $5. In order to use the kiosk, users must also purchase a reusable mouthpiece for about $.50 from a nearby dispenser that bears a striking resemblance to a gumball machine.
Ladybug Teknologies have launched the SipSmart Network at a bar in Canada and another in New York and complements existing products like a handheld breathalyzer and a smartphone application that social drinkers can use to log their drinks in real-time and monitor their intoxication throughout the night.
To lure more users, Ladybug has started to incorporate coupons for deals at local bars and listings for cab companies in the area.
If you've been arrested for a DUI in Maryland, contact a team of Glen Burnie DUI defense lawyers who have handled DUI cases time and time again and will provide you with the dedicated and passionate defense your case deserves. You have a lot riding on your case; trust it to an attorney who will treat it with the same importance you do.
Interlock Ignition Devices after Refusing a Breath Test in Maryland
In some DUI cases, you may be ordered to have an alcohol breath-analyzed ignition interlock device installed in your vehicle for the purposes of monitoring your blood alcohol content (BAC),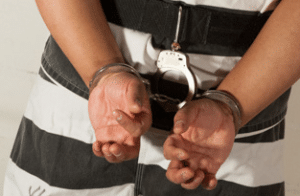 when you have been convicted of drunk driving in Maryland. In order to start the vehicle, you must breathe into the device, and if your BAC is above the legal limit, the vehicle will not start.
If you participate in the ignition interlock program, you are responsible for all associated costs, including the monthly maintenance cost. After the device is installed in your vehicle, you will be expected to go back once every 30 days to the service provider who installed your device. The device will record various pieces of information, such as:
Details of any instances in which your blood alcohol concentration was above the legal limit;
Times you attempted to start your car without blowing into the device;
Information or details of any attempts to bypass, tamper with or disconnect the device;
Distance traveled;
Times you started and stopped your vehicle; and
Any instances in which you either refused to take the rolling re-test or failed the test.
Depending on your record, even if you refuse to take a breath test, you may face strict penalties if you're pulled over for DUI, and you should get in touch with Glen Burnie DUI defense lawyers.
Taking the Alcohol Education Program after a DUI in Maryland
If you are convicted of a DUI in Maryland, you may be required to take a 12-hour Alcohol Education Program (AEP), an instructional course designed to assist those convicted of alcohol-related traffic offenses in their rehabilitation.
Taking the AEP will sometimes mitigate certain fines or other penalties that would otherwise be assessed, particularly if you are a first time offender. Speak with an Annapolis, Maryland drunk driving defense attorney about the specific details of your case and to determine if AEP might be a viable option for you.
When you are required to take an AEP, the Motor Vehicles Administration (MVA) will send you a referral letter that will provide you with instructions for how to enroll and attend a qualifying AEP.
In the event that you fail to complete the AEP by the date specified in the letter from the MVA, your driving privileges will be suspended and you will be contacted via mail with instructions to surrender your license and only after you have completed an AEP will you be eligible to apply for a new one.
If you've been charged with a DUI in Maryland, you are still entitled to certain rights throughout the legal proceedings pertaining to your case, and the sooner you involve an attorney in those proceedings, the more likely you are to receive a favorable outcome.