How You Can Know You Have a Car Accident Lawsuit
If you have been in a car accident in Maryland, your first go-to option is probably to file a claim with the other driver's insurance company if he or she was at fault, or with your own insurance company if you were at fault. This system is based on Maryland's car insurance laws, as explained by the Maryland Insurance Administration.
However, insurance companies do not always pay out what they should, and a car accident victim who has suffered serious damages may not know what he or she should do next. If you have been in a car accident and aren't sure whether taking legal action makes sense, here is a look at how you can know if you may have the basis for a car accident lawsuit in Maryland.
You Were at-Fault and Your Insurance Will Not Pay
You may believe that if you were at fault for the car accident, you cannot file a car accident claim. While this is true to some extent — you will not be able to recover on a claim for damages against the other driver if you were at fault — you may be allowed to file a claim with your own insurance company. In the event that you are entitled to a certain amount of money and your insurance company is refuses to pay up, then you may be able to bring a lawsuit against your insurance company.
Under Maryland law, drivers are required to carry Personal Injury Protection (PIP) coverage. This type of coverage, also known as no-fault coverage, helps to pay for your injuries regardless of who caused the accident. As such, even if you were at-fault, you are not barred from recovering compensation for your medical expenses from your own insurance company. If your insurance company is lowballing your settlement offer, consult with an experienced Maryland car accident lawyer about your options for filing a lawsuit to get your full compensation amount.
You Were Not at Fault and the Insurance Will Not Pay or Possibly Just a Small Amount
In some cases, you may not have caused the accident, and yet the insurance company of the other driver refuses to pay for your injuries and losses. In some cases,

this may be because the other driver's insurance company believes that you were partially at fault for the accident. Or, an insurance adjuster may not accept the extent of injuries you have suffered as accurate, therefore offering you less than you really deserve. If you were not at fault for a car accident in Maryland and are dealing with an insurance company that refuses to budge, filing a lawsuit may be in your best interest.
You Have Suffered Serious Losses
Not all accidents result in severe and devastating injuries, but many of them do. According to the Maryland Motor Vehicle Administration, over a five-year period, there were an average of 36,681 injury crashes and 580 fatal crashes recorded in the state.
When injuries are severe or fatal, a victim or his or her family members may need to seek high compensatory amounts to pay for funeral or burial expenses, expensive medical bills, lost wages and future lost wages, as well as the pecuniary value of emotional pain and physical suffering. Oftentimes, an insurance company is not eager to pay out hundreds of thousands of dollars for these losses, regardless of how essential the compensation may be for the victim.
When you have suffered serious losses in a car accident, you should consult with an attorney. This is especially true if you were not at fault for the accident, as you may have a cause of action directly against the other driver and the other driver's insurance company.
There is a Dispute Over Fault
Maryland is one of a few states that apply contributory negligence rules. This means that if you were at all to blame for the accident, you are barred from recovering from the other at-fault driver – even if his or her fault was much greater than yours. As such, an insurance company may assert that you were partially at fault for your accident, and therefore are not entitled to compensation.
If you believe that the fault of the accident was entirely the other driver's, and that your injuries would not have been sustained but for the other driver's action, then filing a lawsuit for your full damages amount is essential. When you hire an experienced car accident attorney, you will have an ally on your side who can help you to:
Gather evidence.
Prove fault and negligence.
Demonstrate why you deserve a specific amount of damages.
If there is a dispute over fault in an accident and you are on the losing end of that argument, you may have options. Calling an attorney is in your best interest, and can help to ensure that you do not lose out on money that you are entitled to.
A Settlement Cannot Be Reached
In most cases, people choose to file a car accident lawsuit simply because an out-of-court settlement cannot be reached. This can be true even in the event that the insurance company agrees that the other driver was at fault, and that the extent of injuries that you have suffered is severe. If you and your insurance company cannot reach a settlement, taking the case to litigation will allow a court to decide what amount of damages you truly deserve.
Call a Maryland Car Accident Lawyer Today
Before you engage in talks with your insurance company or accept a settlement offer, reach out to the skilled Maryland car accident injury lawyers at Jimeno & Gray, P.A. Our attorneys have received high ratings for our work in car accident cases and have successfully recovered compensation for many clients. If you have questions about whether your case warrants a lawsuit, do not hesitate to reach out to us. We work on a contingency fee basis, which means that you will never owe us a penny for attorney's fees unless your case is won.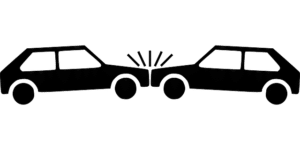 If you are ready to learn more about your rights and possible litigation after a car accident, we are ready to meet with you. Call us today or fill out our contact form online to schedule your free consultation.