Glen Burnie, Maryland Medical Malpractice Lawyers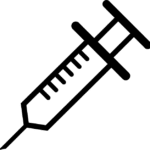 The practice of medicine makes rapid advances in technology, skill, and level of care every year. This means that doctors, hospitals, and other healthcare practitioners must pay careful attention to their patients and their work in order to provide care that is up to local professional standards and to avoid causing serious harm. When medical practitioners don't meet this level of care, serious injury can result.
If you've been harmed by a misdiagnosis, delayed diagnosis, or other medical error, contact the attorneys at Jimeno & Gray, P.A. We offer free and confidential reviews of potential medical malpractice claims.
Understanding Medical Malpractice in Maryland: The Basics
Doctors and other healthcare providers can make a wide range of mistakes, from failing to note a condition on a patient's chart to operating on the wrong body part. However, not all medical mistakes rise to the level of medical malpractice.
To be considered malpractice, a medical error must fall below the standard of care that a typical doctor or other healthcare provider in the area would provide to a typical patient. In other words, the provider not only made a mistake – he or she made a mistake the average doctor would have taken care not to make.
Over the past 10 years, Maryland has seen 8,911 medical malpractice cases in which the healthcare provider was required to pay damages or faced an "adverse action," like a suspension of his or her medical license, for a period of time. A study in Health Affairs found that the cost of medical malpractice in the United States is steep – about $55.6 billion per year in lost wages, damaged health, and lost quality of life.
Types of Medical Malpractice We Focus on
Although nearly any error can be considered "malpractice" if it fails to meet the standard of care, some types of medical malpractice are more common than others. Common examples include:

Misdiagnosis occurs when a doctor examines a patient, but comes to the wrong conclusion about the patient's injury or illness. A misdiagnosis can result in the patient receiving the treatment for an illness or injury he or she doesn't have, and not receiving the treatment for the condition the patient does have – both of which can have catastrophic results.
---

Delayed diagnosis occurs when a doctor "misses" a condition, causing it to be diagnosed much later than it should have been. In the meantime, the patient goes without treatment when that treatment might have saved the patient's life. Most studies of medical malpractice estimate that misdiagnosis and delayed diagnosis, taken together, account for most cases of medical malpractice in the United States.
---
Medication errors happen to about 1.5 million people in the United States every year, according to one study. A medication error may occur when a doctor prescribes the wrong medication or the wrong dose, when a nurse administers the wrong medication or the wrong dose, or when a pharmacy dispenses the wrong medication, the wrong dose, or the wrong instructions for taking the medication. A medication error can also occur if a medication dispenser, like a patch or pump, is defective in a way that causes the patient to receive the wrong dose of medication through normal use.
---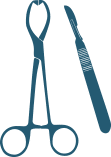 Surgery errors include operating on the wrong patient, operating on a patient who is there for surgery but operating on the wrong body part, making mistakes during surgery that cause harm to other organs or body parts, or leaving surgical instruments inside the patient's body. The nursing staff may also fail to administer proper care after the surgery, which can result in serious infections or other harm.
---

Anesthesiology errors most often occur during surgery, since that is the venue in which anesthesia is most commonly used. However, they can occur in pain management and other practices as well. They include failing to check the patient's medical history for possible complications and failing to inform the patient of the need to follow certain pre-operative practices and the risks involved in not doing so. They also include errors like giving too much anesthesia to the patient, not monitoring vital signs, or hidden defects in equipment that can cause serious harm.
---

Negligent care during pregnancy or childbirth can occur in a wide number of ways, and the results can harm the mother, the child, or both. Failing to diagnose certain medical conditions in the mother or fetus, failing to identify birth defects, and failing to anticipate birth complications or to respond to signs of fetal distress during the birth are all common categories of malpractice.
---

Information, tracking, and charting errors. Giving adequate medical care requires healthcare practitioners to have accurate and timely information about each patient. If doctors, nurses, and other staff don't follow charting requirements very closely, patients may receive the wrong medication, be mistaken for other patients, or otherwise receive improper medical care. Similarly, medical staff must give patients adequate information about their care so that the patient can make an informed decision and can take proper care of their own needs, like taking their medication on time or watching for signs of infection after a surgery. If patients don't receive this vital information, serious harm may occur.
Medical Malpractice Lawyers Who Are Ready to Listen
At Jimeno & Gray, P.A., our experienced Maryland attorneys are ready to help injured patients uncover what went wrong in their medical care and hold negligent practitioners accountable. If you believe you've been treated below the standard of care, contact our office today by phone or contact us online if it is more convenient for you. We're here to help.
Source:
• National Practitioner Data Bank